Coming This Spring to Camper Valley RV! Northern Lite Four-Season Truck Campers
Northern Lite truck campers are built using a 2-piece fiberglass construction which eliminates unnecessary seams ensuring that even in the most extreme weather conditions, you and your family will remain warm and dry inside of your camper. Every Northern Lite is built with comfort in mind. Our interiors feature durable hardwood cabinetry, plush seating area cushions, ample headroom throughout, top-end appliances, and a full-sized queen bed in the above cab sleeping area. When Mother Nature forces you to stay inside of your Northern Lite camper, you won't mind one bit!
Call (907) 376-8100 for more information
Description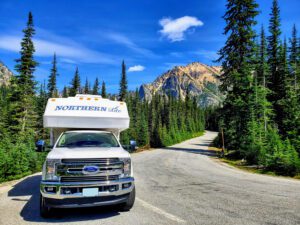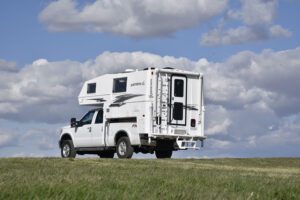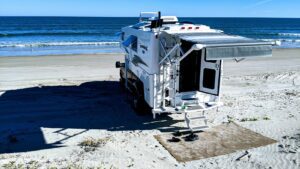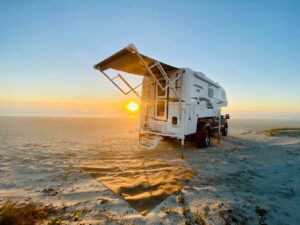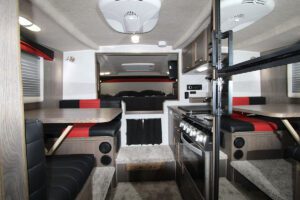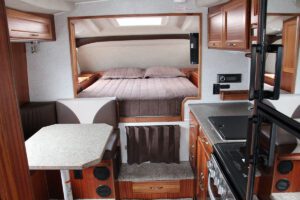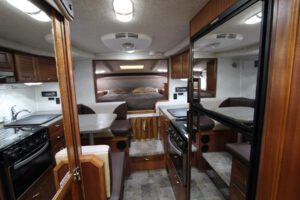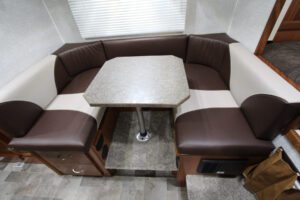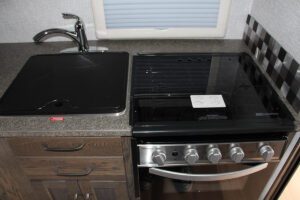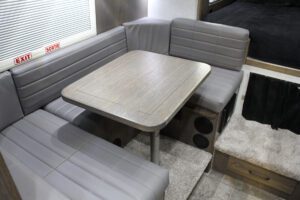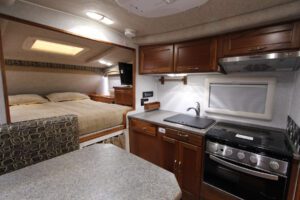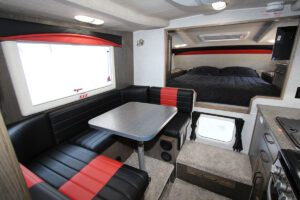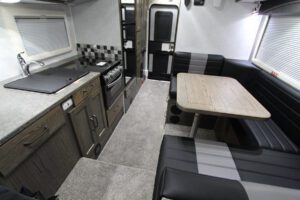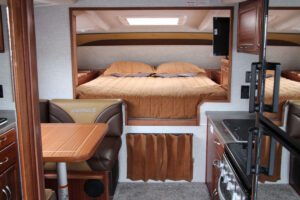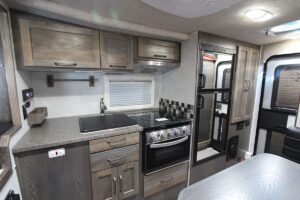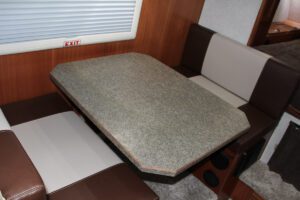 Coming Soon this spring to Camper Valley RV!! Northern Lite Four-Season Truck Campers!
*2-Piece Fiberglass Construction
Our two-piece Fiberglass Clam Shell truck camper design is built like a boat with only one seam, ensuring a leak-proof camper no matter what Mother Nature throws at you.
*25% Lighter
Northern Lite fiberglass truck campers are built with chopped fiberglass and mating so no additional wood or aluminum framing is required. This process makes our slide-in campers 25% lighter than conventional truck campers and results in the campers not being top heavy like most other conventional built truck camper
Solid Hardwood Cabinets*All Northern Lite truck campers are built with solid plywood cabinets using solid hardwoods and paneling. No pressboard or photo-finish panels are used. Nine-ply Russian Birch is used in all drawers with full extension roller bearing drawer glides.
*4-Season Insulation
All models are insulated using block foam insulation on the floor, walls, and ceilings with double insulation under the cab over bed. Our 4-season truck campers will keep you toasty warm on a ski trip in a frigid Canadian winter and cool in the summer while boondocking in the middle of Arizona!*Under Mounted Jacks
All jack brackets are under mounted (both front and rear) so the entire camper is lifted instead of putting all the stress on the front and back walls. The brackets are made of aluminum so they won't rust.*Molded Design
Northern Lite truck campers molded design improves aerodynamics, which results in better fuel mileage and handling. As well the molded design creates roof corners and edges that won't leak like our competitors. We build our campers wider than the competition so that you have extra width without needing a slide-out.*Easy to Maintain
A high-end gel coat finish along with only one seam makes it a very easy truck camper to maintain. With a little bit of annual maintenance, your Northern Lite will continue to look like new for many years.

Every Northern Lite truck camper comes standard with our Four Season design to help keep you warm in the winter and cool in the summer.

R7 Insulation Rating
Thermal Pane Windows
Thermal Pane Skylights
Double Dome Fantastic Fan
Heated Tanks
Marine Fabric Header

Northern Lite truck campers are built using a 2-piece fiberglass construction which eliminates unnecessary seams ensuring that even in the most extreme weather conditions, you and your family will remain warm and dry inside of your camper. Every Northern Lite is built with comfort in mind. Our interiors feature durable hardwood cabinetry, plush seating area cushions, ample headroom throughout, top-end appliances, and a full-sized queen bed in the above cab sleeping area. When Mother Nature forces you to stay inside of your Northern Lite camper, you won't mind one bit!
Call (907) 376-8100 for more information